Gniffe will be at San Beach Comix 2018!
26/05/2018 10:18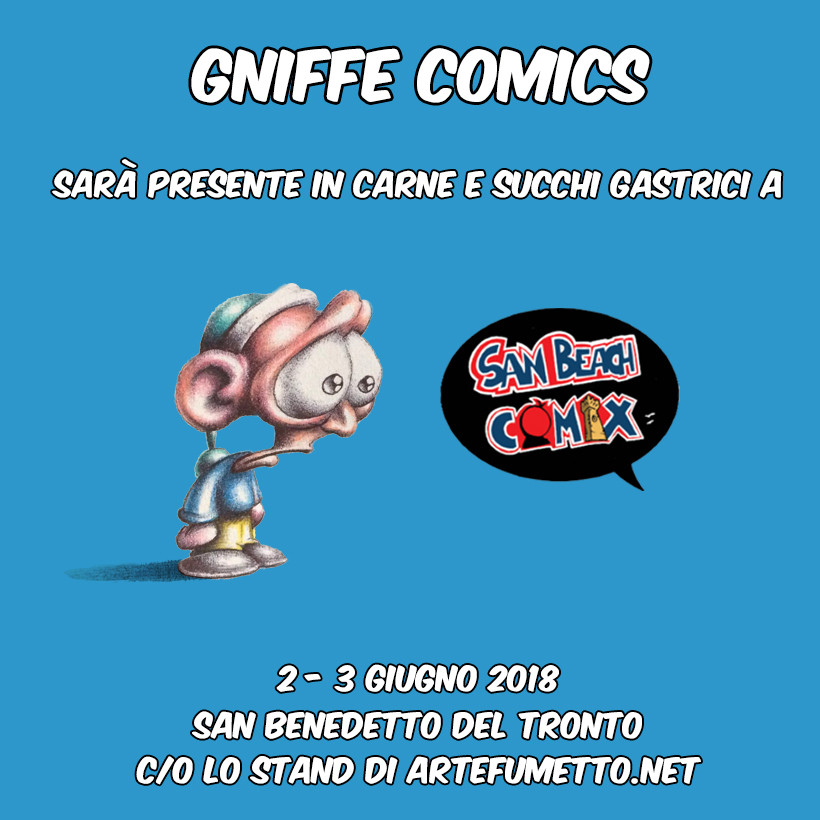 Dear comics followers,
it's a big pleasure for me to to announce my annoying presence at San Beach Comix 2018.
I'll be kindly hosted at artefumetto.net booth.
San Beach comics fair will be held in San Benedetto Del Tronto on June 2nd - 3rd, 2018.
It will be a very interesting fair, with special guests as Silver (Lupo Alberto), Fabrizio Pluc Di Nicola (Magnotta Wars) and others.
There will be booths with comics and gadgets, cosplayers and shooting area.
HERE you can watch a video from last year's edition.

Free entry!
Come to San Beach Comix 2018 and take your friends with you! :3
Gnì!
---